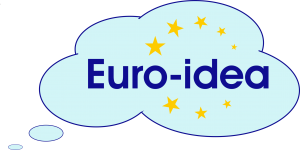 Euro-Idea Fundacja Społeczno-Kulturalna from Kraków city, Poland is an NGO born with the pro-European spirit and it is working since 2010 in the field of culture, adult education and VET.
The foundation is a member of local and international networks and is cooperating with several international and regional organisations.
The main foundation targets are:
Develop educational activities among adults and youth;
Promote innovation in education for adults and new skills development;
Develop opportunities for local and international cooperation between local authorities, institutions, business and educational systems;
Support economic development, including the development of entrepreneurship;
Sustain disadvantaged groups;
Make promotion and organization of voluntary;
Euro-Idea achieves targets by participation and development of training courses, workshops, events, study visits, cultural exchanges, information points. The organisation performs activities with young and adults.
Euro-Idea promotes European integration and develops contacts and cooperation between nations. Foundation develops the cultural, educational, social and civic, sports activities in order to create active participation in European citizenship.
Having experience in European activities and projects Euro-Idea could transfer knowledge of good practice examples and work methods to contribute to the sustainable development of local and European territory.
Contact
Address: ul. Podłącze 16/1, 30-218, Kraków
Email: euroidea.fsk@gmail.com
Website: https://euroidea.wordpress.com