Euro-Idea Fundacja Społeczno-Kulturalna from Kraków city, Poland is an NGO born with the pro-European spirit and it is working since 2010 in the field of culture, adult education and VET.
The foundation is a member of local and international networks and is cooperating with several international and regional organisations.
The main foundation targets are:
Develop educational activities among adults and youth;
Promote innovation in education for adults and new skills development;
Develop opportunities for local and international cooperation between local authorities, institutions, business and educational systems;
Support economic development, including the development of entrepreneurship;
Sustain disadvantaged groups;
Make promotion and organization of voluntary;
Euro-Idea achieves targets by participation and development of training courses, workshops, events, study visits, cultural exchanges, information points. The organisation performs activities with young and adults.
Contact
Address: ul. Podłącze 16/1, 30-218, Kraków
Email: euroidea.fsk@gmail.com
Website: https://euroidea.wordpress.com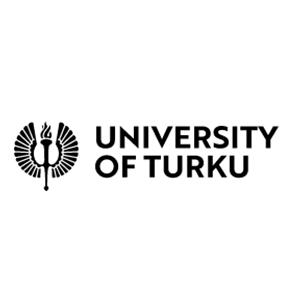 University of Turku (UTU) is a multidisciplinary scientific university, where expertise of seven faculties ranges from humanities to mathematics and natural sciences, and business. University of Turku is recognized for the quality of teaching, research and excellent student support services. With its 21 000 students and 3 500 employees University of Turku is one of the major universities in Finland.
The Brahea Centre at the University of Turku is competent in areas connected with the key activities of the proposed project. The Areal Research and Development unit employs 27 experts of various fields working on the university's third mission: lifelong learning, technology-enhanced learning, development of pedagogies and quality management in education. The expertise areas also cover social innovations in professional learning, both in VET and HE. As a unit specializing in social engagement, The Brahea Centre connects university to businesses, and aids in the transfer of innovation and knowledge to the surrounding society and in connecting the industry with the academics. A group of experts are specialized particularly in modernization of education and learning environments, developing responsible learning culture, curriculum development, and training of pedagogical and administrative staff members. This way, the Centre fosters the dialogue and sustainable cooperation between different levels of education and the working life. 
Contact
Address: Joukahaisenkatu 3, 20520, Turku
Email: communications@utu.fi
Website: https://www.utu.fi