VENUE
The third international meeting of the IMPROVE project was hosted by INFORMAMENTIS EUROPA, in the city of Caserta – Italy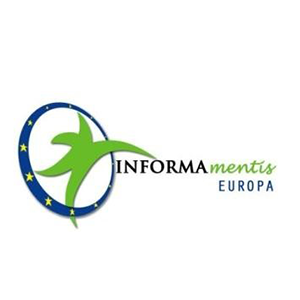 Caserta is an Italian town of 75 811 inhabitants, capital of the homonymous province in Campania. The city is best known for its imposing Bourbon Royal Palace, called the Versailles of Italy, which, together with the Royal Belvedere of San Leucio and the Carolino Aqueduct, has been included in the UNESCO World Heritage Site since 1997.

The Municipality of Caserta includes, in addition to the capital, as many as 23 hamlets, for a total area of ​​56 km². These include San Leucio, famous for the Real Belvedere and the silk factories and Casertavecchia, with its medieval village, the castle and the Duomo, dating back to 1100, in Arab-Romanesque style, declared a national monument since 1960, which represent, like the Reggia, a tourist-cultural attractor of international importance.
Dates: 27 – 29/10/2019
PARTICIPANTS: 1 staff person for partner (4 partners attended).
GOALS AND ACTIVITIES:
– introduction of new partners that have been formally added to the project
"Progress status of brochures, newsletters, and translations in the language of each partner"
"Progress status on Intellectual Outputs"
– Details on administrative and financial matters related to the Project
– Work plan analysis for upcoming activities and deadlines
– Meeting evaluation activities
– Writing and signing of the minutes
– Delivery of participation certificates
11.30 – 14.00
CERTIFICATE OF ATTENDANCE ISSUED
At the end of the meeting, a certificate of attendance was issued by INFORMAMENTIS EUROPA).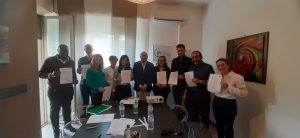 The Fourth  Transnational Meeting Project will take place in Larissa (Greece) in January and will be hosted by Kainotomia. We will keep you updated in due course. In the meantime, if you have any questions please drop us a line info@findaninternship.co.uk or  info@improveproject.eu
For more information about the project (IMPROVE) please visit the site and follow us on Facebook.